Our Customer Services will try to help you with your request within 24 Hours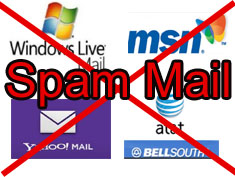 For hotmail/MSN/Live/Yahoo/AOL and gmail customer, please add our email to your white list, otherwise it will in Spam Mail box.
If you cannot got our reply over 2 days, Please check for your spam mail box and add our support @ fish-street dot.com
If you cannot got for your tracking, you can Login In Your Account to check or Check in your Spam Mailbox
If you ask for Tracking, we only accept when you
order over 3 weeks cannot got tracking or parcel. We will not reply any tracking within 3 weeks.
Due to high volume of the Order and Question about tracking. if you did not register or add our spam mail box in your whitelist, it cannot got any tracking. Make sure be patient to waiting or Register in our website become a member
Live Support

Sorry, we are offline,
click here to send us message