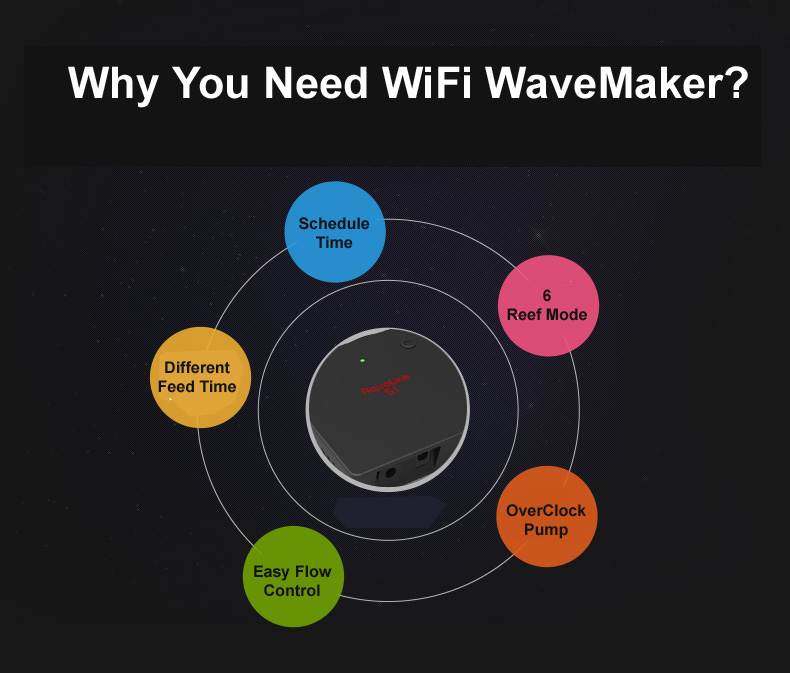 Attention: Jebao SW Pump = RW Pump if using a AQLink S1 controller, since they are the same pump on it . So Package will provides SW/RW Pump on it on the delivery
Different Between Jebao Controller with Mobile AQLink Controller

AQLink Controller

Jebao

Mode
Normal / Nature / Reef Plus / Gyre / Mix / Wave Box
Normal / Reef /Wavebox
Night Mode

Can Set scheduler time to set night mode(1 to 100%). NO Electrical or Lighting affection

Customer can set their own night outflow.


Genius Night mode will not sudden drop the flow when reach on night time, it will auto 60second to count down to slow the flow or wake up 60 second to avoid scray of fish

Normal Sensor detection , will affection by light make not accuarcy / affection by Electrical not accuacy, and on night mode will only set half output

When on Night mode, it will sudden down to 50% make the fish scray

Feed Mode
2 Feed Mode Function: Physical Feed mode button + 1mins to 999mins feed time. Schedule time Feed Time Function
10 Mins Feed Time
Flow Rate
1 to 120% Output (Digital Setting from 1 to 120%, more Accuacy)
10 Speed Mode(Test 65% to 100%) Physical Button, cannot adjustable lower or accuacy flow rate
Stable & Silent
Stable IC chips to control, Protection of the pump without sudden damage, make the cirucult more accuacy and stable, for skimmer operation will more accuacy with same water level. Silent Function of controller will drop more 10% sound compare with orginial controller
No this function
OverClock
Max can overclock to 120% (Depends on the machine physical element)
No
WiFi
Yes . Mobile for Andriod / IOS, continous upgrade for future
No
Timer
Timer can set as On/ Off(0%), to make the pump as timer function. Like continous mode / healthy mode (see detail of the website photo) . Same like Apex controller function
No
Custom
User can set on the pump operation on which mode during schedule time
No
Control Pump
Max can control 3 Pump (A B C), idea to create with schedule time to generation mix different flow
Max 2 Pump only on the same time
Want Overclock for your Pump?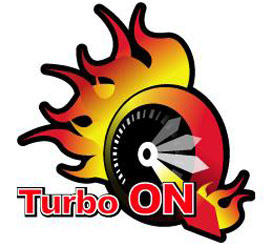 For the default controller operation 100%, we can overclock to 120%. Under our Controller the default DC1200/2000/ RW pump can increase more 20% Output! (Depends on the pump factory design, Fish Street will not response for factory change any physical materials on the pump, we based on the existing pump to increase the speed only)
Want WiFi for you DC Pump / Wave Maker Pump ?
Want Schedule with your Pump in Night?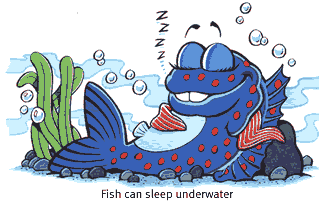 (Example my tank is big, need 2 unit of the Pump, but I want Pump A 30% on Night in 1:00AM to 5:00AM, and 20% on B Pump on 5:01AM to 7:00AM). It's make my coral and fish sleep well
Want to Schedule on your feed time?
The default RW controller just 10mins, for some frozen food require more time on feeding
For Zeovit / some of the coral element need more than 10mins on cell division to reduce skimming. You can now using Feed time to set
For skimmer default 10 mins is not enough when you wash or change water, it will make overflow when it skimmer work again after the feed mode
Feed Time up to 1Mins to 999Mins
Want Mini for your Pump Flow?
For our controller is digital type, it can make for your pump mini 1% change on it ~ Example for control the DC2000 Pump from 100Litres to 2000Litres.
For default Controller which cannot mini for small digital change(Default is 1200Litres to 2000Litres for default controller) We can make the system from 100Litres to 2000Litres. More accuracy like connection with chiller pump using
Want Stable for your Pump?
For the Default controller the IC will affection of the water flow on the venture part. It;s frequency not keep consistency on the Pump Water Level(Skimmer / Flow Rate )
Using our New Technology Controller can make for your Pump keep stable consistance
Want Silent More for your Pump?
Our controller which using the latest technology design, it can reduce a lot of vibration of the Pump. Silent More than default controller * (Sound will depends on the human behaviours, to be compare with existing controller, it is more silent)
Genius Night Mode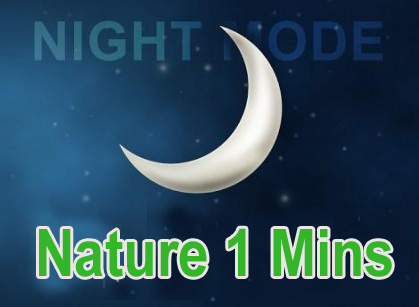 Our Night Mode which based on your setting on the schedue time, it will not happen any sensor not working. When Night mode is On, it will not sudden drop the flow rate from Half. Its will based on your setting , 1 mins to drop down to preset flow rate. Its more nature and humanize
Battery Backup
The AQLink WiFi controller which can work together with Battery Mode for CoralBox Battery for Jebao. If for your electricity is down, it will auto work with our Battery together(Need to buy and operation half output for emergency mode)
Want Different Mode of WaveMaker / DC Pump?
As for the S Series of AQLink, it can make for your DC Pump(Jebao 1200/2000/3000/6000/10000/12000) become a WaveMaker function)
*Important ! Not Include DCT /DCS /DCA Series, this model need AQlink T1 Controller.
DC series
is on
2014
year product
DCT
is on 2015
Year Product for add the electricity to controller
DCS
which is on
2017 year release for silent more
DCA which is 2018 year release for add a sensor function.
Normal / Gyre / Mix / Reef / Nature 5 type of Flow Rate
OverClock Mode on your skimmer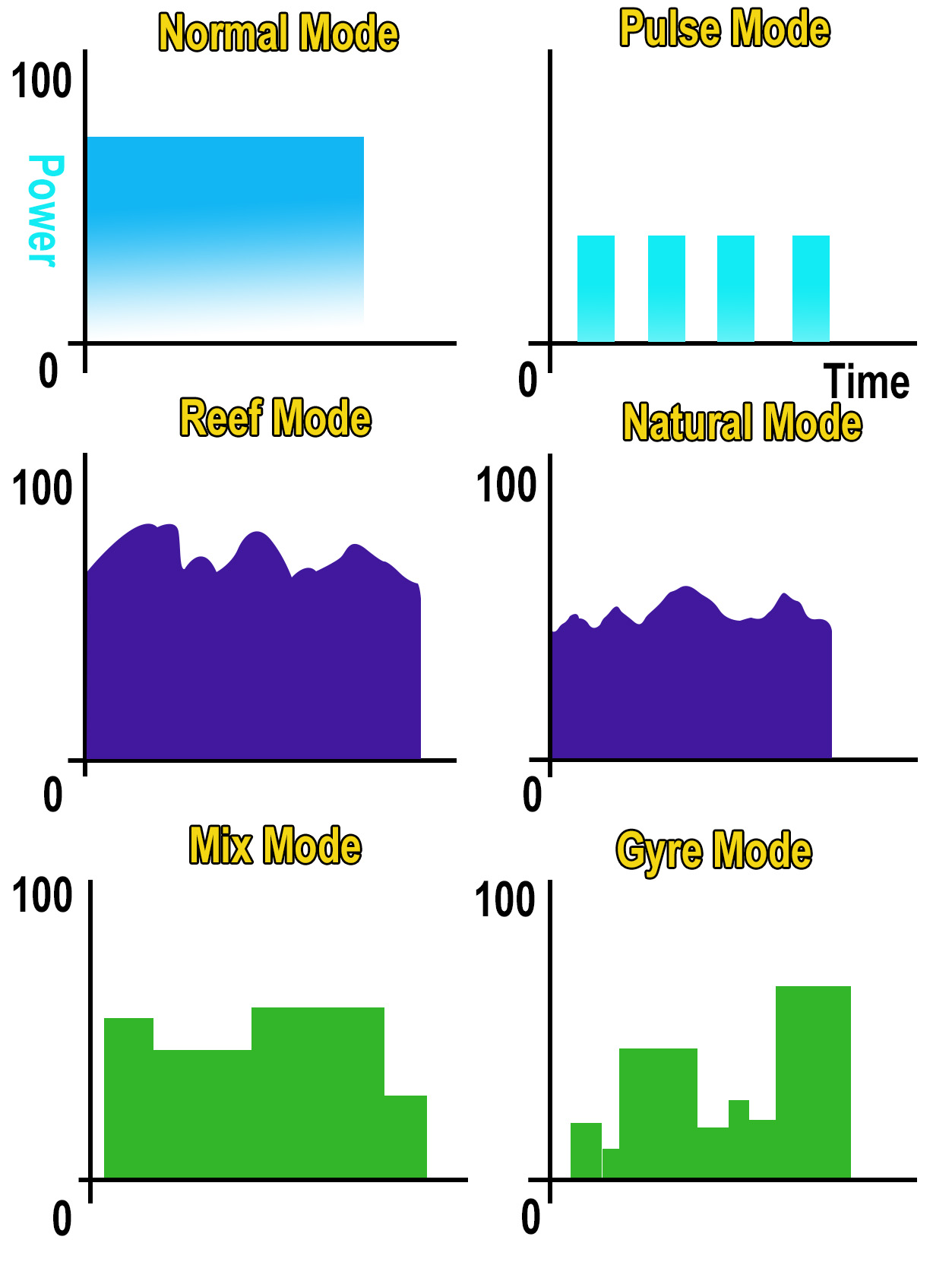 Continuous Function Under Schedule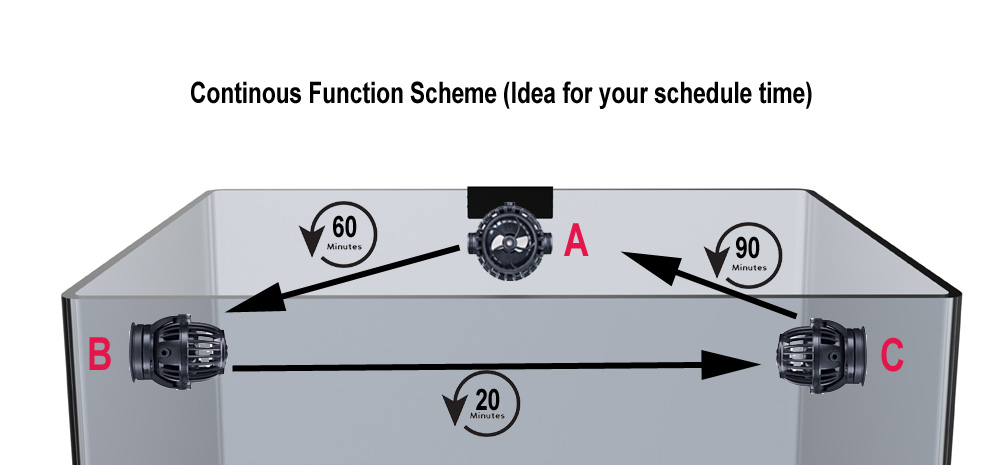 For the Scheduler , Each Pump have 24 Timer to set on the working Time
Example you can set for the Pump A Work for 60Mins and OFF
And then Pump B Work for 20Mins and OFF
And then Pump C Work for 90 Mins and back to Pump A
Loops on it. Each Pump have 24 time to setup, If you have 3 Unit of the Pump, that mean you can set for 24time x 3 = 72 times a Day
Our health mode can make the the Pump Loop On / Off for every 60mins +
Example Fish require a rest time for recover in night. Or Some illness fish state on some rock / sand for recovery
If Off one of the Pump, it can keep for the fish alive again, the customer preset Off time
Pump A operation 60 Mins, and B stop for 20min and then Pump A start Again to Loop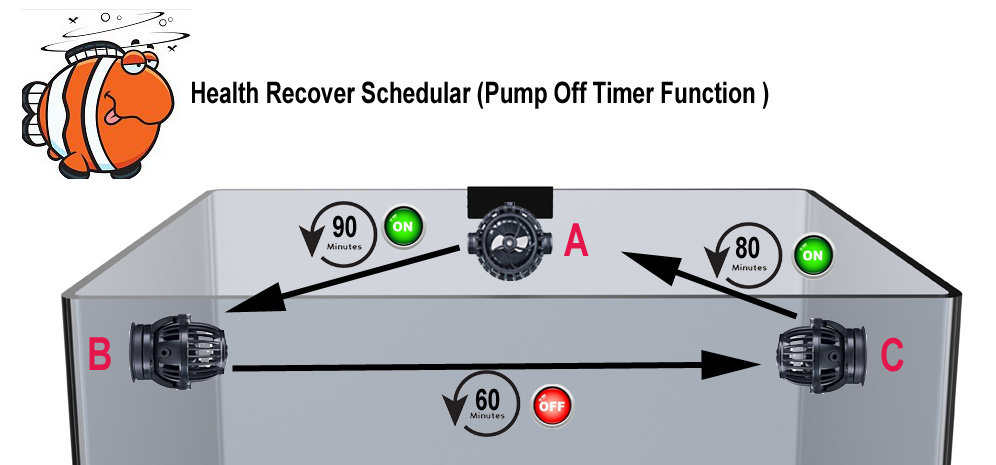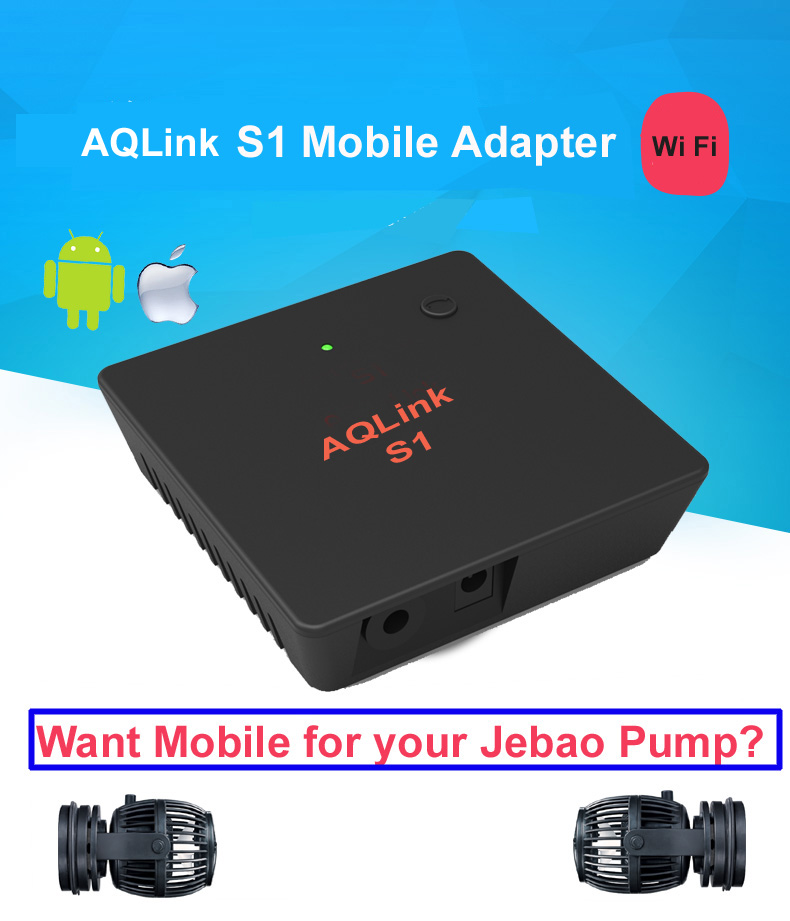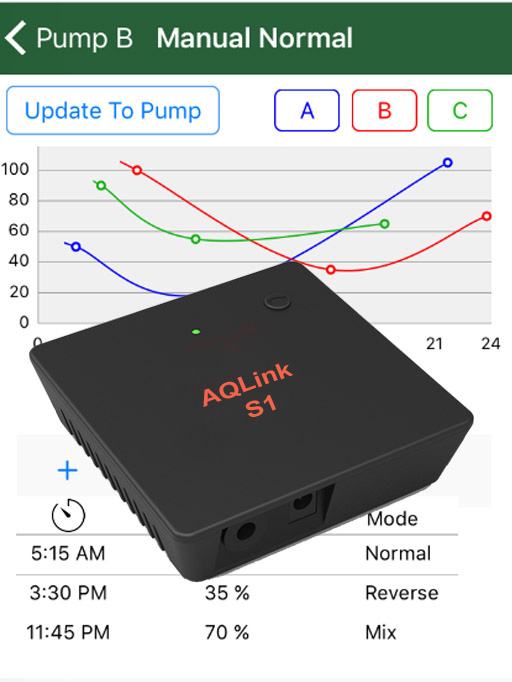 Package 1
WiFi Controller Only
Package 2
WiFI Controller with Jebao RW4 + Power Supply
Package 3
WiFI Controller with Jebao RW8 + Power Supply
Package 4
WiFI Controller with Jebao RW15 + Power Supply
Package 5
WiFI Controller with Jebao RW20 + Power Supply
Package 6
WiFI Controller with Jebao DC1200 + Power Supply
Package 7
WiFI Controller with Jebao DC2000 + Power Supply
Test * with Fish Street
Jebao DC1200 / DC2000 / DC3000 / DC6000 / DC9000 / DC10000 / DC12000
Jebao WP10 / WP25/ WP40 / WP60
Jebao RW4 / RW8 / RW15 /RW20
Jebao FS8000 / FS14000
Jebao PP4 / PP8 / PP15 /PP20
Reef Octopus DC Skimmer Pump(Please contact model)
Deltec Skimmer DC Pump (Please contact model)
Aqua Excel / TMC DC Pump (Please contact model)
(Not Suitable for DCT/ DCS Pump / Jebao Gyre CP-40 CP-25 , if you using this type of the pump, you need order our AQLink T1 Wifi WaveMaker Controller)
Andriod Apps / IOS