2019 Jan 1 All our Jebao CP Series Pump is using Sine Wave Technology for SCP series. For our CP90/CP120/CP150 is using Sine Function more silent before 2018.
2018 Sept Release Jebao CP120.
2016 July 14
We being a Important Major Upgrade for CP Pump. All out of stock until end of July. Pre Order now
Major Upgrade will make more better for CP Pump
2016 July ~ Latest Update with the Firmware with Big Free Upgrade~ Increase Motor can ClockWise or Reserve Function , Add Silent Function + Sink Technology with Pump + Save Energy Operation Since Jebao Pump is change a Version A or Version B. It;s will reserve for the pump operation . Only Fish Street can provides the latest news from Jebao ! (For Feb to May customer which order is no need to upgrade since it is A version for Pump)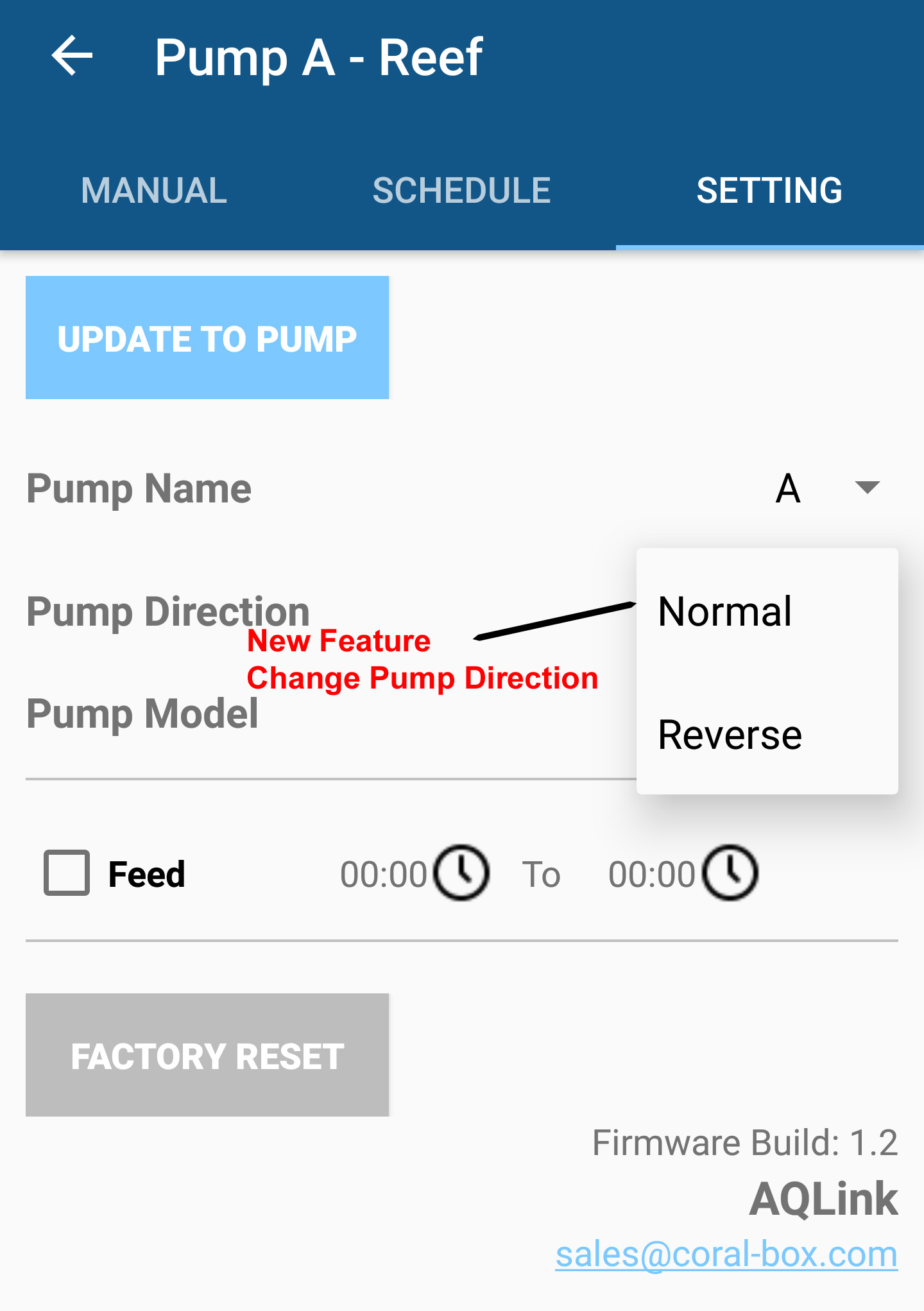 2016 May 22
Aqualink T1 controller wifi release
Important Notice : To avoid a damage motor, beware for your CP40/Cp25 coming from Export Version. It;s have many Ebay . Amazon China Seller selling none Export goods cause a lot of return
Only Fish Street is selling export goods with IC protection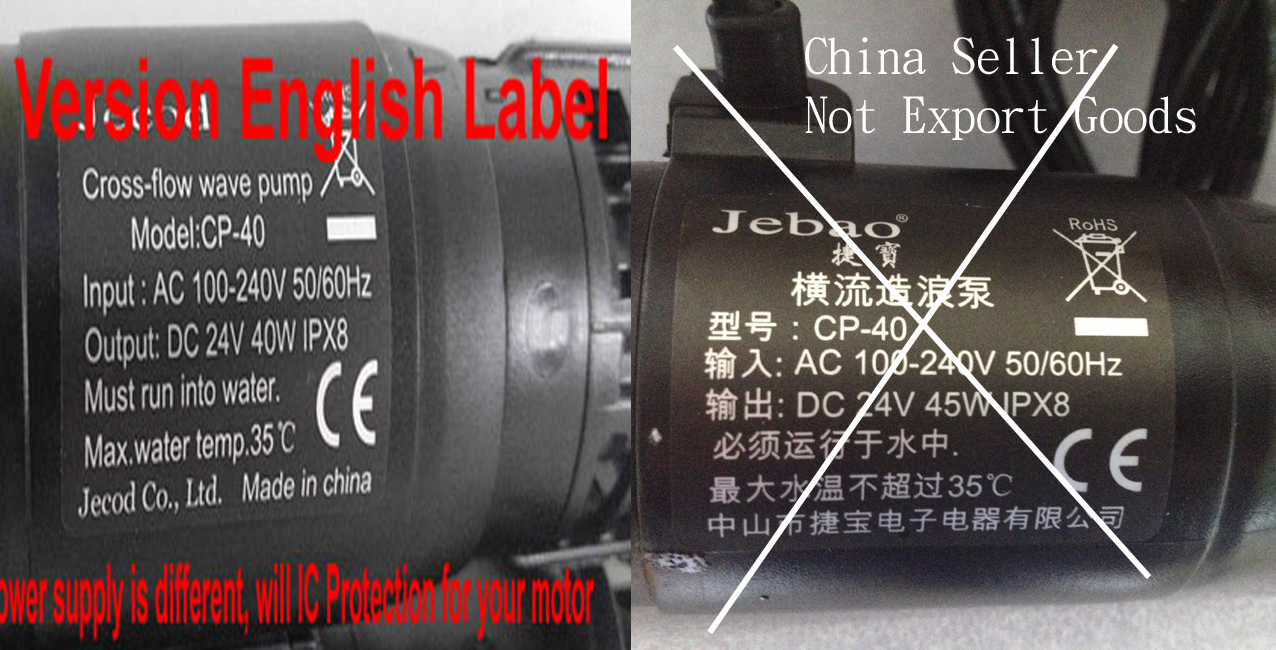 2016 April 12
Base on High Volume of Wifi controller, it raise up the Wifi controller Price. Pre Order have Discount, Wifi will up to USD249.99 on End of April to release
2016 April 10
Due to High volume of Wifi Controller Pre Order. We only send out Pre Order customer firstly. Do not question us when will send out the wifi controller (End of April), it will auto refund on it since too much order
2016 March 16
In stock now, No need to Pre Order
2016 March 5
We are sorry for high volume of Order. For Feb 2 to Feb 7 Customer is process Shipping. Feb 7 to 15 Customer will on next week on the delivery.
First Order First send out
2016 Feb 10
Accept for Pre-Order Again
2016 Feb 2
We are sorry just All the CP-40 is gone stock~
2016 Feb 1
In stock now ~ No Need to Pre Order, first order first send out. Priority send out Wifi Package firstly
If you are doing a wholesale, we can doing for your own apps Wifi and controller with your LOGO(OEM), please contact us for your own Wifi CrossFlow Pump. Our Wifi controller which can work both for Jebao and Maxspect Pump(need buy extra cable)
What is Different Between Jebao CP40/ CP120?
CP40 have a Clockwise function, CP120 is No Clockwise function, add a Wave Function
2016/01/29
Fish Street First Release for the New CrossFlow of Jebao Pump CP-40
5 Reason Why you selection for Fish Street ?
1) First Release for Jebao wp25/wp10/wp40/wp60/RW15/RW8/RW20/RW4 / Twins controller / Jebao Dosing Pump which Authorized from Factory directly
2) We involves with different type of Aquarium factory on design and build the item for most confidence .
3) 3 Hours Car time from Fish Street direct to Factory . Warranty support (Even not order from us)
4) Develop many type of Aquarium Product support for Jebao. Example for Apex Jebao controller / PowerCell Backup for Jebao / Extend Cable for Jebao / Mobile Wave Maker controller for Jebao
5) AquaLink T1 Controller which is authorized with Fish Street to build and support for All Jebao DCT/ DCS Pump!
Notice : CrossFlow Pump is NOT a WaveMaker ! You cannot using Normal WaveMaker compare with CrossFlow Pump. WaveMaker is create a wave on your tank in One Area (Very strong flow), but crossflow pump is generation a flow Only in your tank ! It;s will not very strong or create a wave in your tank! For Jebao RW15 Flow Gereration is more better than CP-40 on a center area! Do Not order if you not Agree on it
We Strongly Add for Our Backup Battery for your Jebao Pump! Please combine with our Battery with Wifi Controller if you want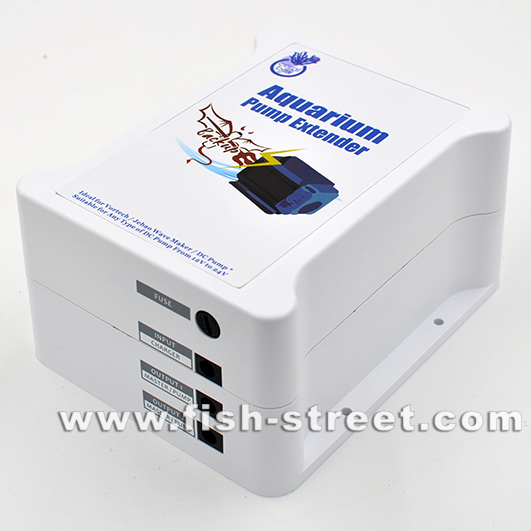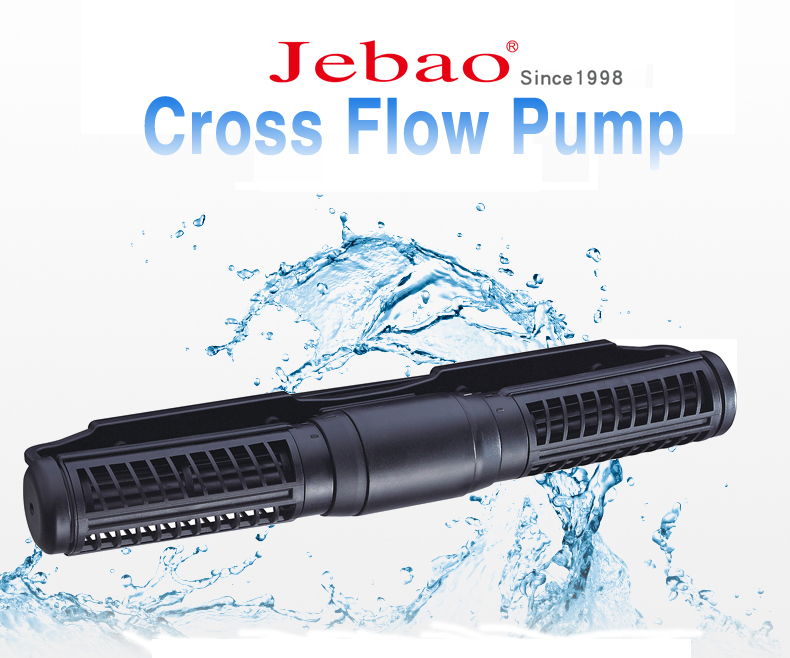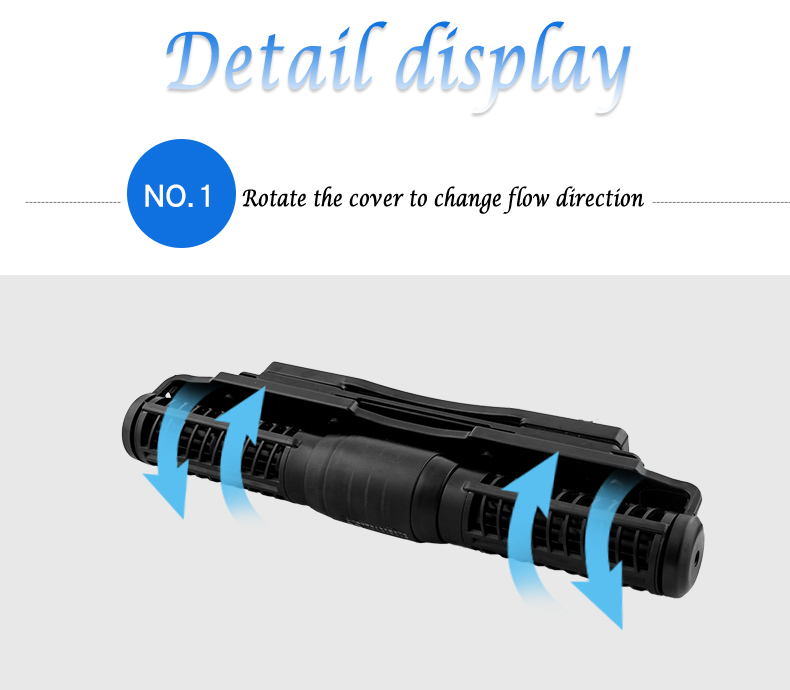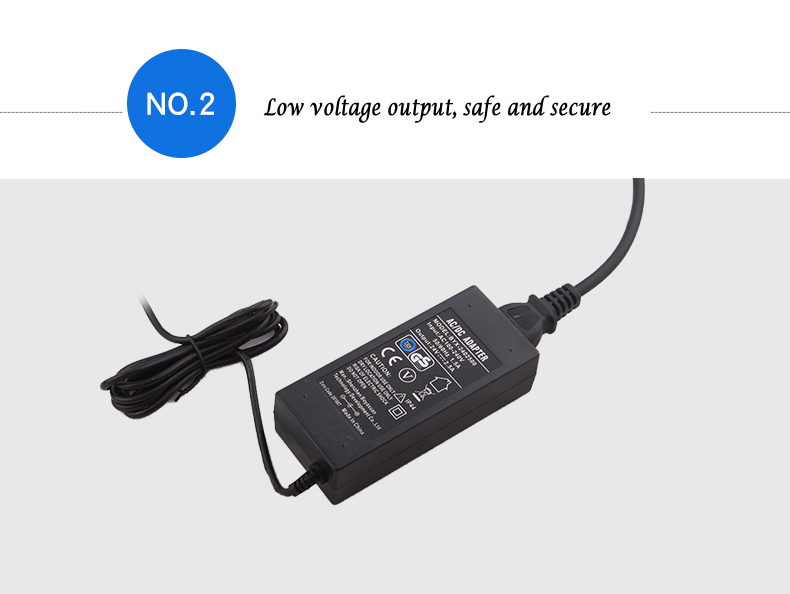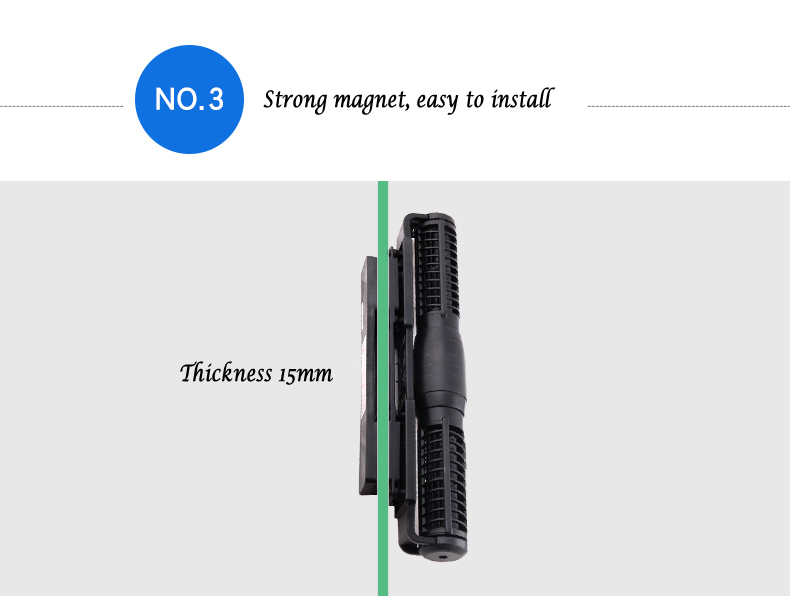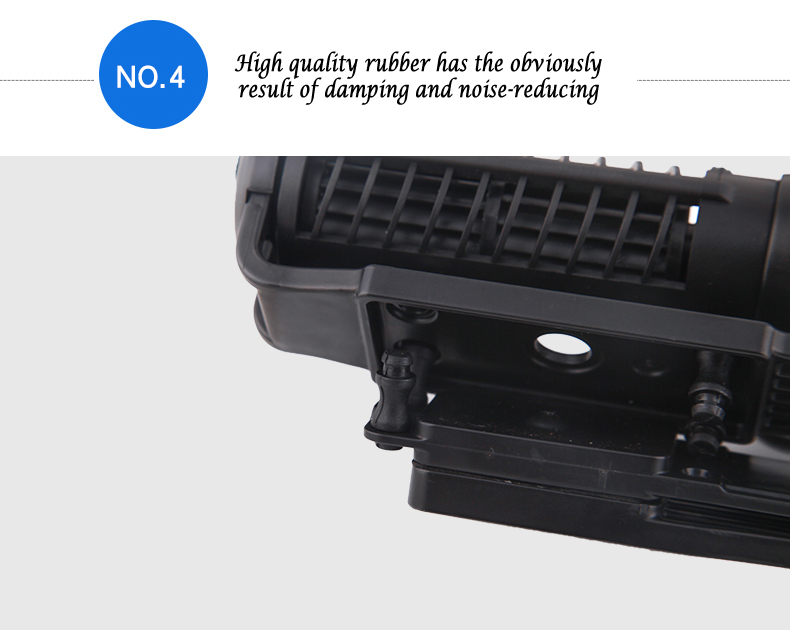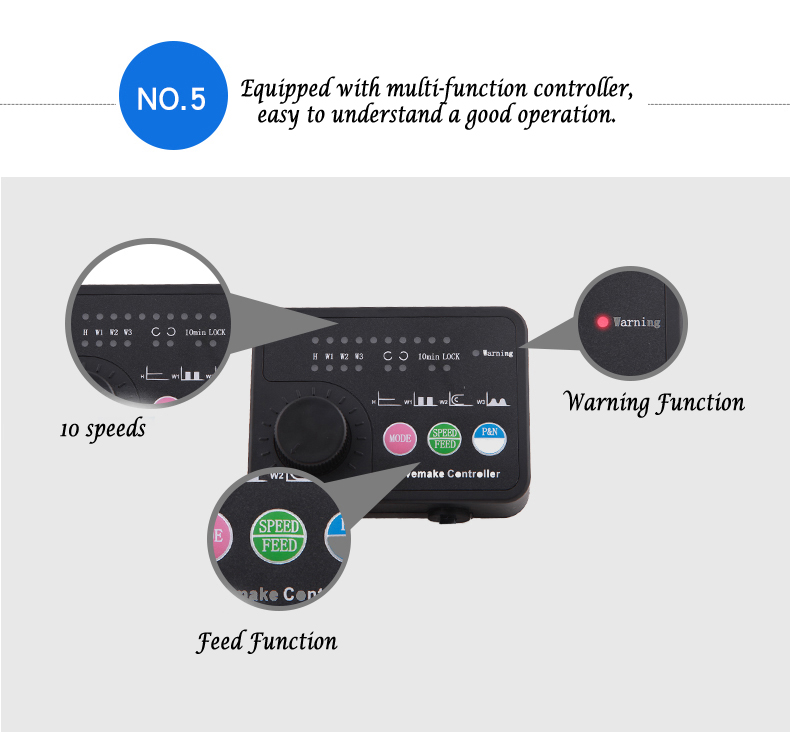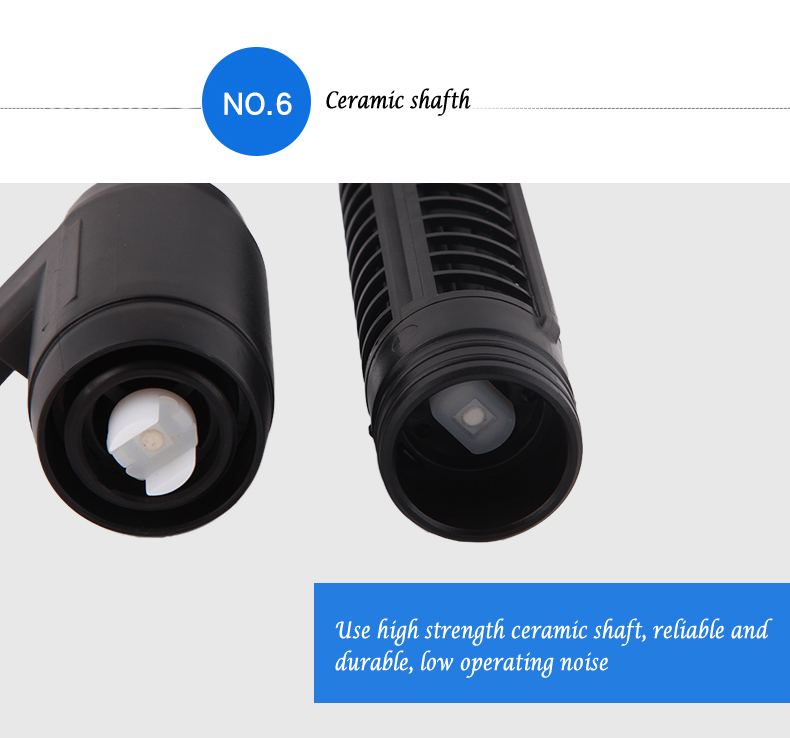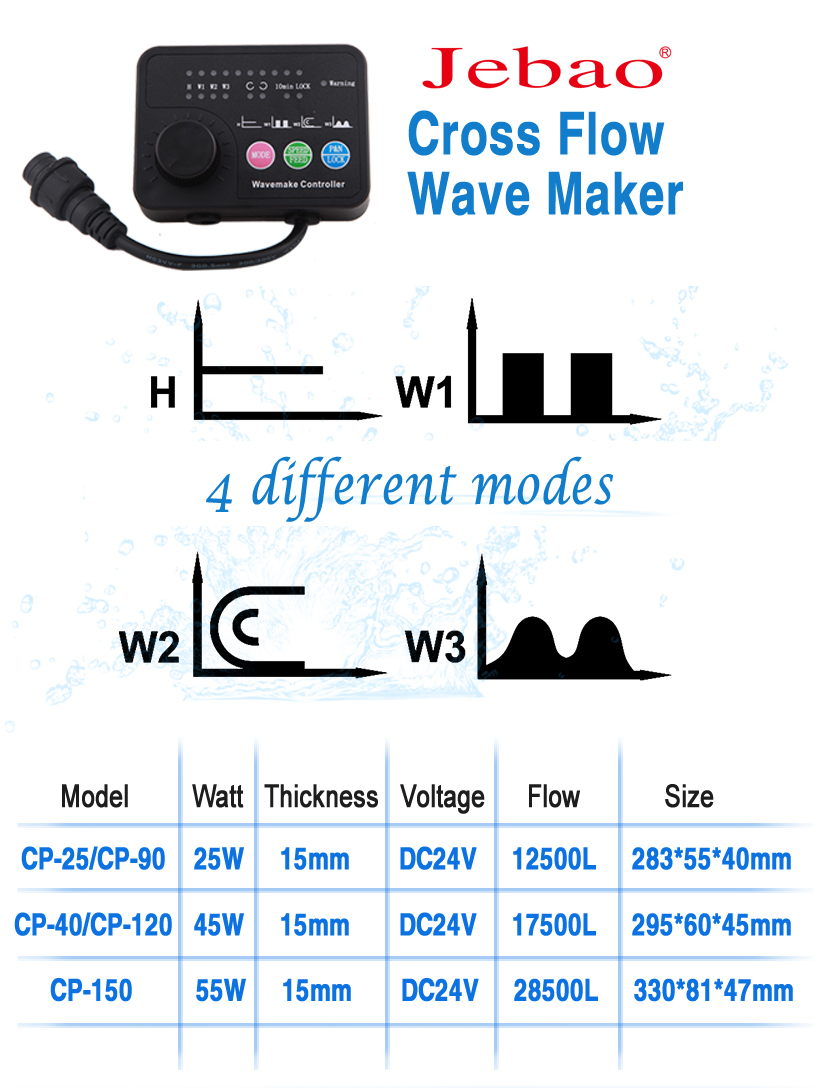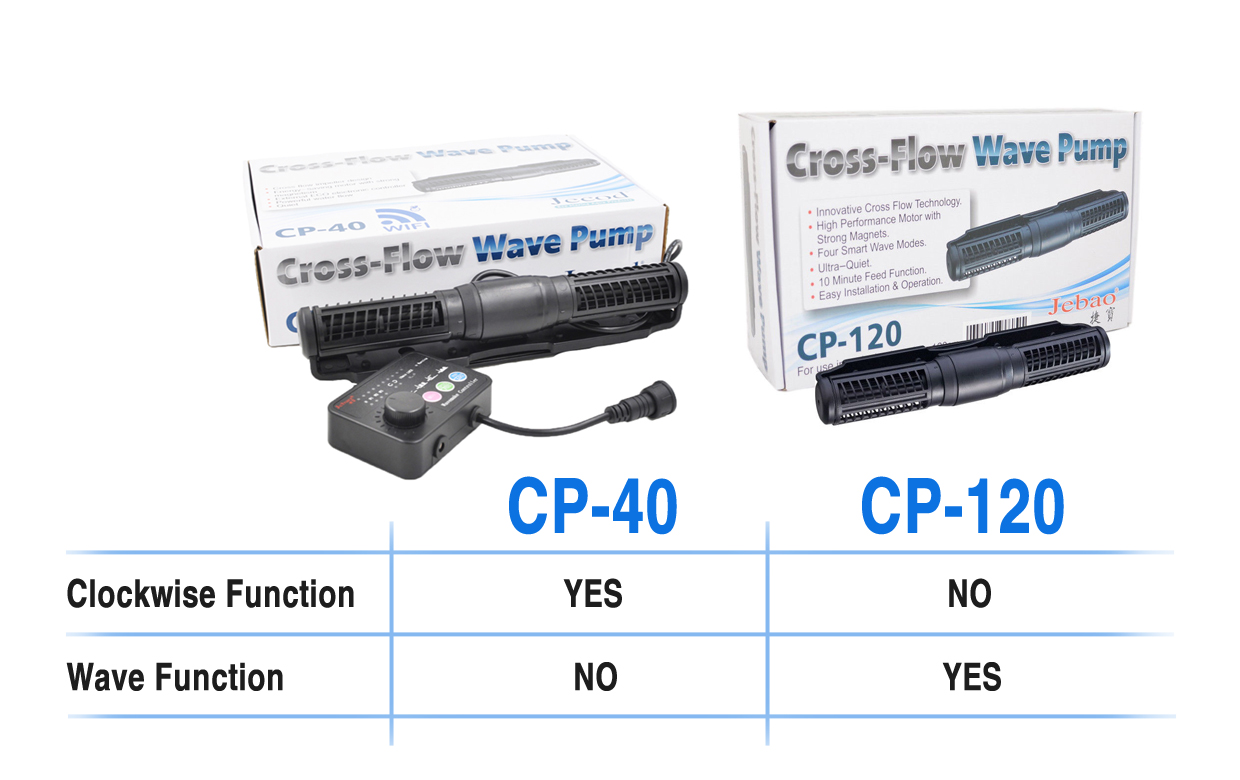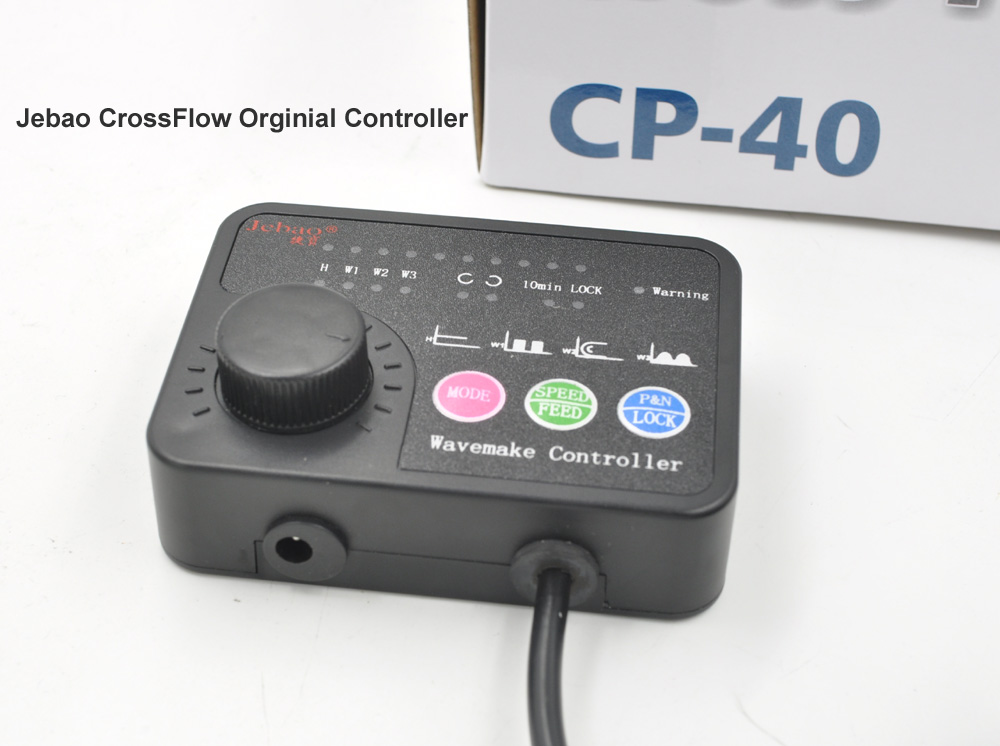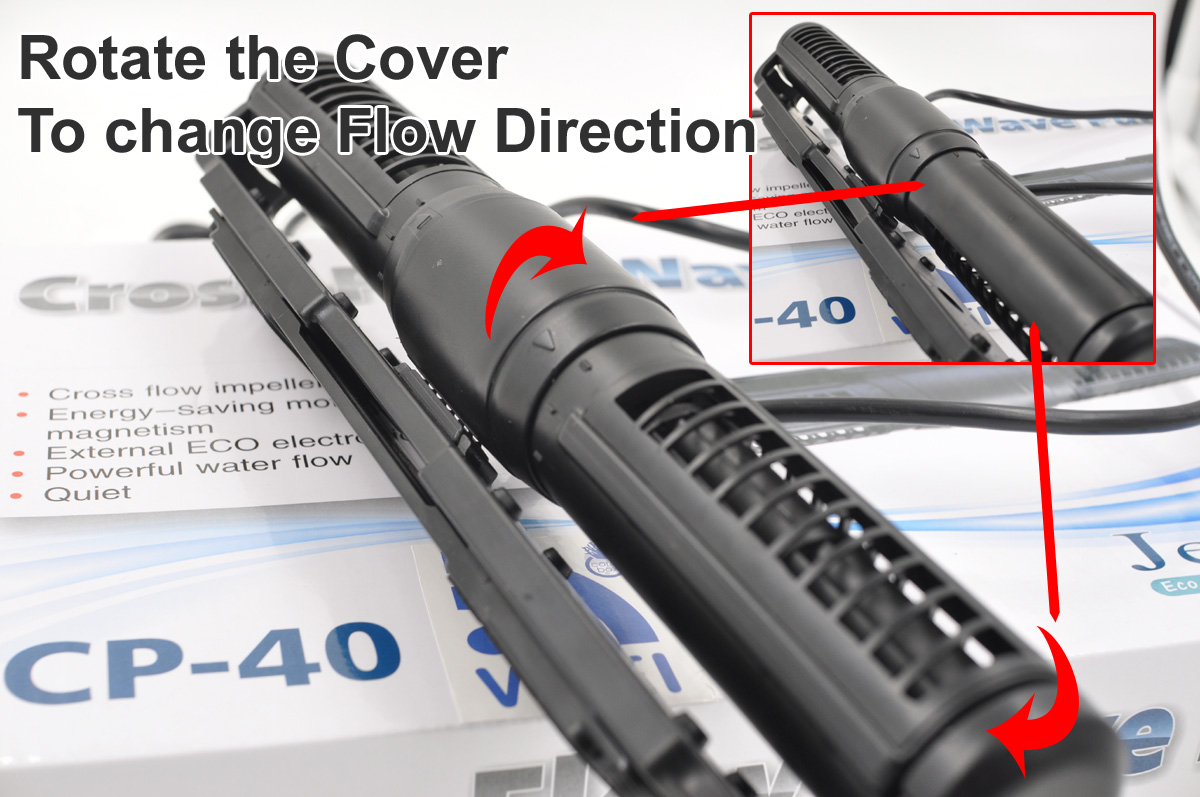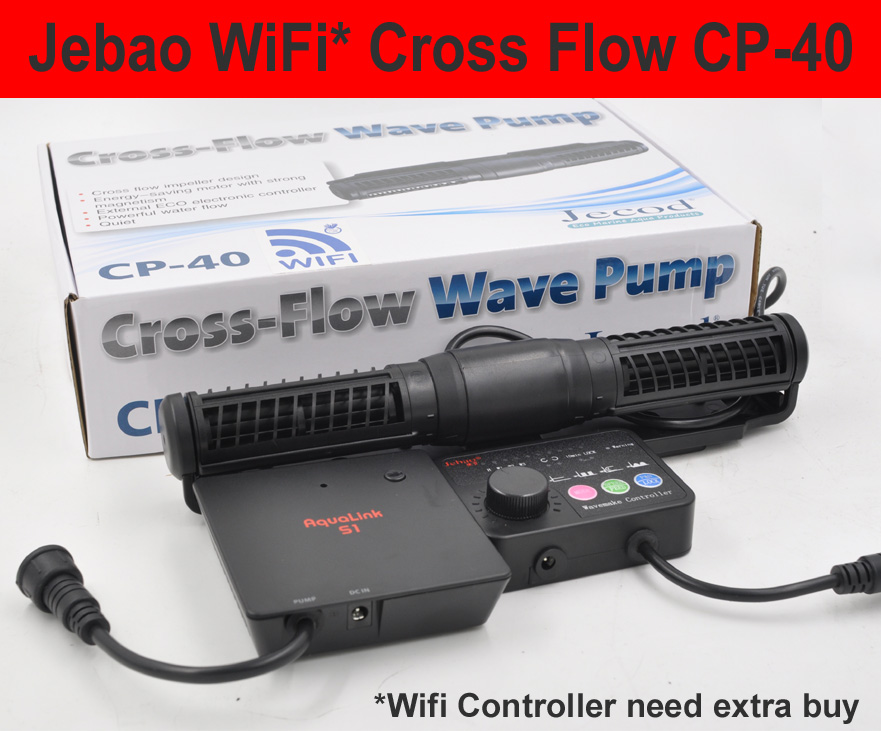 Attention : Jebao CrossFlow Pump develop a new technology with design. Improve on redesign a new motor / impeller / Spare Parts / magnet and rotational parts, holder and bracket.
If you order our Jebao CP-120 , We strongly recommend you order WiFi Aqualink T1 Controller
Package 1 : CP-120 with Original Controller (EU/US/UK/AU Plug)
Package 2 : CP-120 with Original Controller + Wifi T1 Controller (Aqualink T1)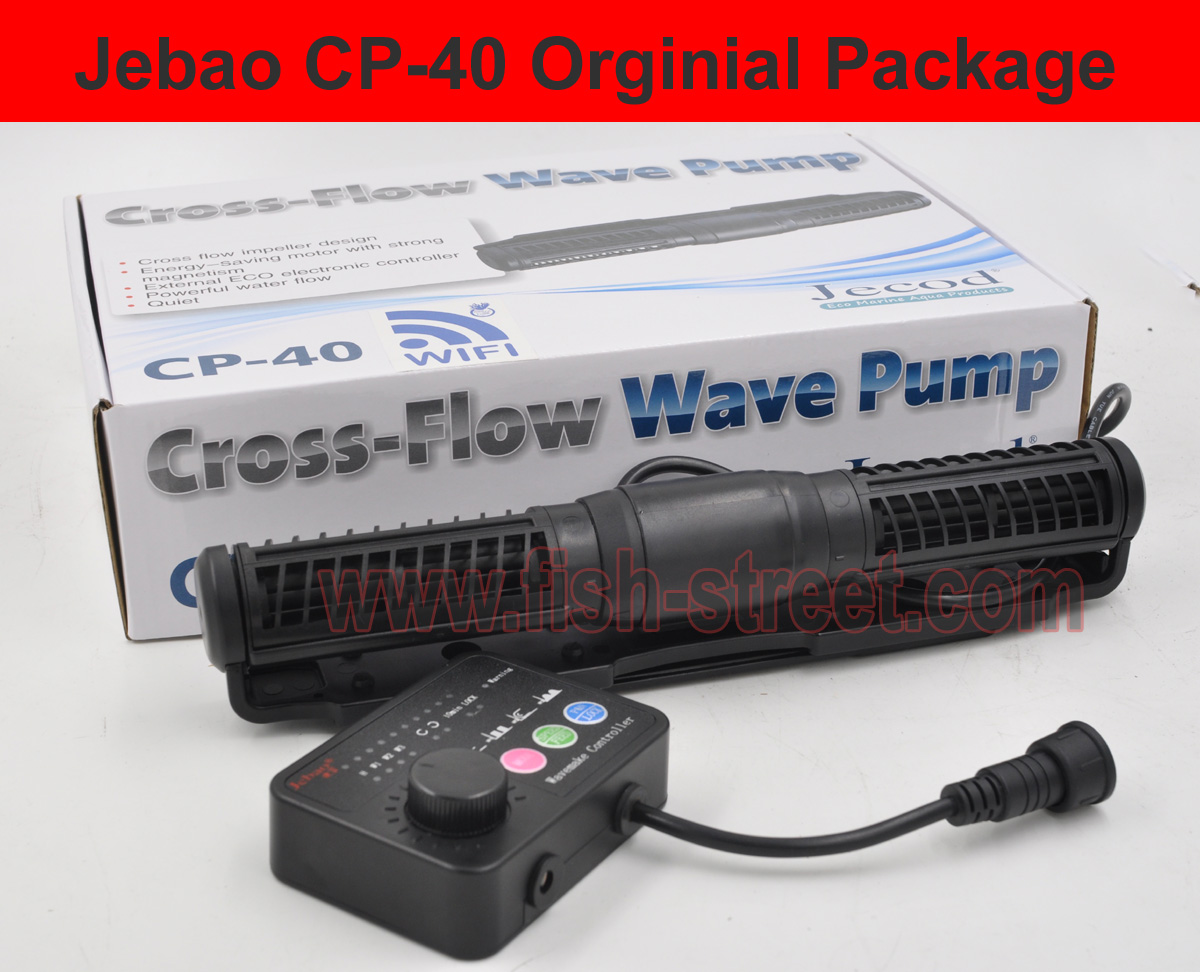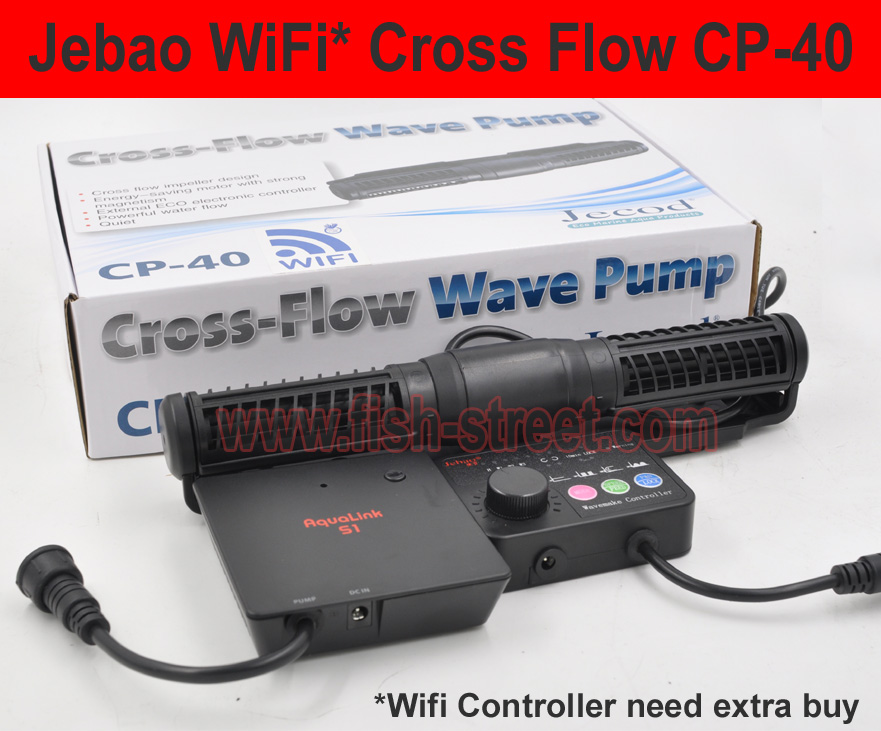 Jebao CP-40 CP-25 CP-120 Manual Download Here
Feature
Crossflow technology make the flow return to pump directly 360 Degree without dead spots
Create Different type of the Flow similar as WaveMaker
First Mobile WaveMaker (Need Order with our Aqualink T1 Mobile controller)
Clockwise the flow as you set
Mode
H : Normal Flow Rate as the speed output
W1: WaveBox Function ~ Idea for set a pulse mode for set wavebox function
W2: wave mode
W3: Normal Mode with Reef Mode
Feed Mode 10Mins

Specifications

Size 29.5cm x 6.5cm x 4.5cm
Thickness 15mm
Super Extreme Magnet Include
Power 100V to 240V 50/60hz DC 2.7A 40W
Assume 16500 to 17500 Litres (Cross Flow for Whole Tank) *Suppose Order Aqualink WiFi controller to OverClock or reduce the flow to accuracy more
If you Order Jebao Cross Flow Pump ! You must order our Extra Wifi Controller become Real Wave Maker?
For Default Jebao Cross Flow controller did not utilization for the CP-40 / CP-25. No Night Mode / No Timer / No Reef Mode
Dont missing the Order just pay for Dinner Price upgrade to World First Mobile Controller with Coral Box (Aqualink T1 Mobile controller)
Due to Aqualink T1 Controller is Apps base, this item is cannot refundable ! The apps is continuous upgrade , please free feel contact us to increase more feature
Our Aqualink T1 Controller which near doing 95% Apex Function on pump function. 1/10 Price You can doing similar function
T1 Controller is more silent than Original Controller~ But we Mix Ultra for the orginial controller for 25% more output, so it will larger sound than orginial controller. It;s can adjustable for the flow from 125% to 100% same as orginial controller it can lower the sound. And Only Pump create a sound on it, T1 will not increase any sound
Aqualink T1 Controller

Jebao Controller

Mode
Normal / Nature / Reef Plus / Gyre / Mix / Wavebox / Cleaning Reserve
Normal / Wavebox / Reef / Crosswise(Need Manual Press)
Night Mode

Can Set scheduler time to set night mode(1 to 100%). NO Electrical or Lighting affection

Customer can set their own night outflow.


Genius Night mode will not sudden drop the flow when reach on night time, it will auto 60second to count down to slow the flow or wake up 60 second to avoid scray of fish

No this function

ClockWise
Can set by Timer for Clockwise for 1mins to 999mins. Customer can set 20mins for normal/ 20mins for clockwise / 20mins for reef for self input
No This Function
Feed Mode
2 Feed Mode Function: Physical Feed mode button + 1mins to 999mins feed time. Schedule time Feed Time Function
10 Mins Feed Time
Flow Rate
1 to 120% Output (Digital Setting from 1 to 120%, more Accuacy)
10 Speed Mode(Test 65% to 100%) Physical Button, cannot adjustable lower or accuacy flow rate
Stable & Silent
Stable IC chips to control, Protection of the pump without sudden damage, make the cirucult more accuacy and stable, for skimmer operation will more accuacy with same water level. Silent Function of controller will drop more 10% sound compare with orginial controller
No this function
OverClock
Max can overclock to 120% (Depends on the machine physical element)
No
WiFi
Yes . Mobile for Andriod / IOS, continous upgrade for future
No
Timer
Timer can set as On/ Off(0%), to make the pump as timer function. Like continuous mode / healthy mode (see detail of the website photo) . Same like Apex controller function
No
Custom
User can set on the pump operation on which mode during schedule time
No
Control Pump
Max can control 3 Pump (A B C), idea to create with schedule time to generation mix different flow
No
Below is the Aqualink WiFI T1 Controller with Cross Flow CP-120 Extra Function
Battery Backup
The Aqualink WiFi controller which can work together with Battery Mode for CoralBox Battery for Jebao. If for your electricity is down, it will auto work with our Battery together(Need to buy and operation half output for emergency mode)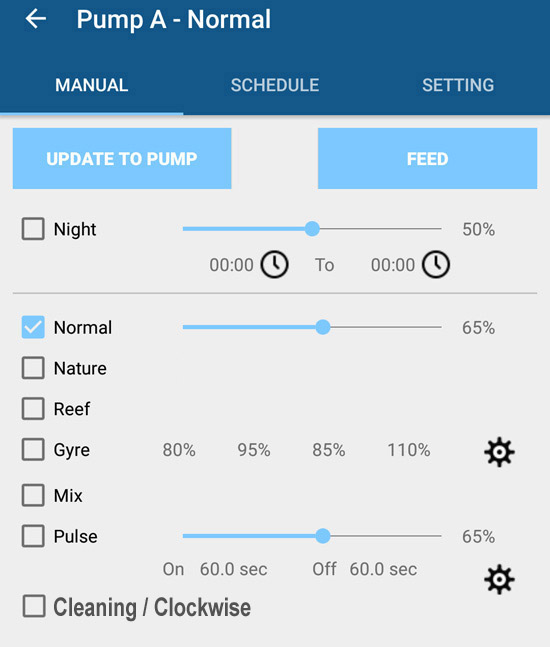 Normal / Gyre / Mix / Reef / Nature / Pulse / CrossWise /type of Flow Rate
OverClock Mode on your skimmer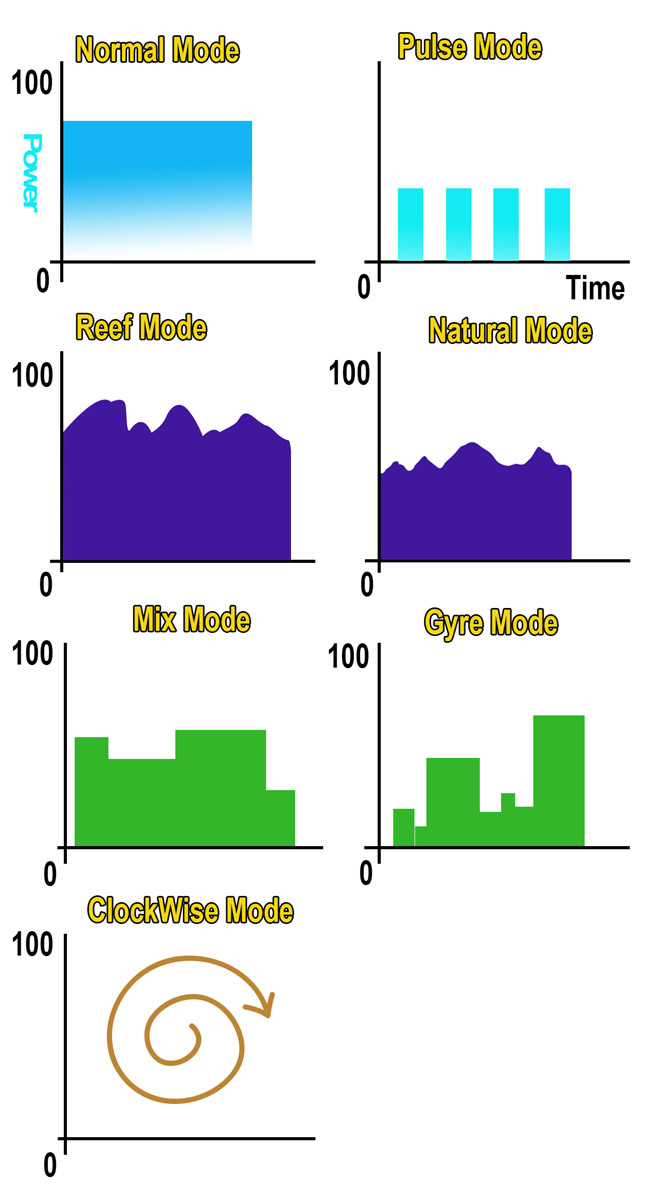 Continuous Function Under Schedule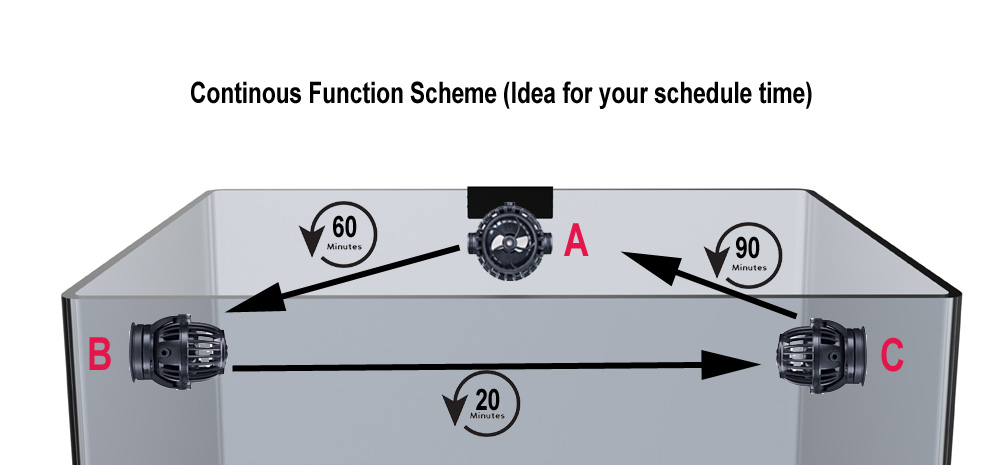 For the Scheduler , Each Pump have 24 Timer to set on the working Time
Example you can set for the Pump A Work for 60Mins and OFF
And then Pump B Work for 20Mins and OFF
And then Pump C Work for 90 Mins and back to Pump A
Loops on it. Each Pump have 24 time to setup, If you have 3 Unit of the Pump, that mean you can set for 24time x 3 = 72 times a Day
Our health mode can make the the Pump Loop On / Off for every 60mins +
Example Fish require a rest time for recover in night. Or Some illness fish state on some rock / sand for recovery
If Off one of the Pump, it can keep for the fish alive again, the customer preset Off time
Pump A operation 60 Mins, and B stop for 20min and then Pump A start Again to Loop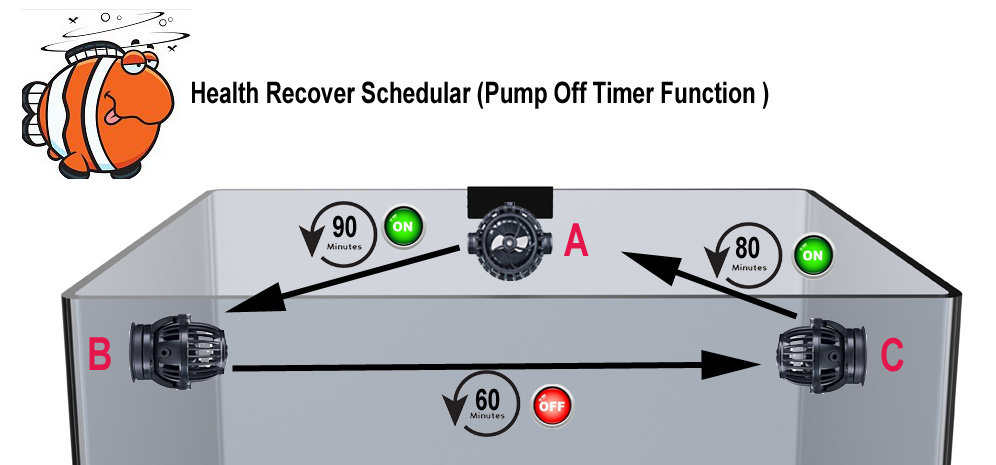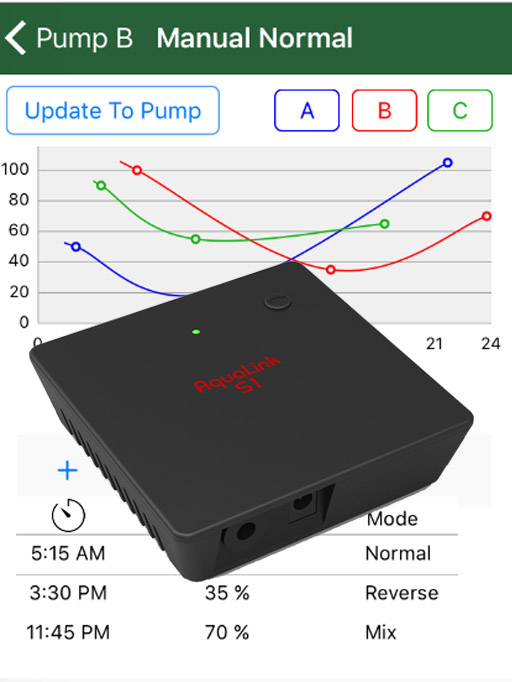 ">https://youtu.be/vtB285ZflaY